New Arrival List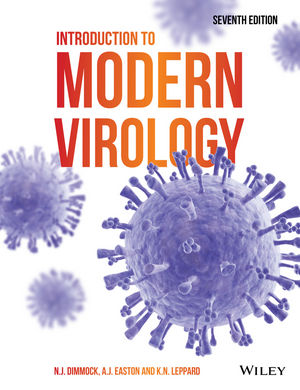 Descriptions:
Praised forits clarity of presentation and accessibility, Introduction to Modern Virology has been a successful student text for over 30 years. It provides a broad introduction to virology, which includes the nature of viruses, the interaction of viruses with their hosts and the consequences of those interactions that lead to the diseases we see. Read More...
Descriptions:
Objective gk for competitive exams. Its extensively covers the integral information in broad spectrum to help students shape their preparation for upcoming exams like SSC, Bank, Railway, Police, NDA/CDS and Others. Read More...
Descriptions:
Sound General Knowledge of all major events, ideas and advancements of the mankind has become indispensable for easy living and also compulsory for all major competitive entrances, recruitments, interviews and group discussions. On the prerequisites, one needs to be on mark with multi disciplinary information to give a cutting edge in preparation of most scoring section of the exam. Read More...
Descriptions:
An extensive explanation of general concepts with its application in nursing. Content is organised systemically and logically. The chapters are explained extensively including explanations with illustrations of figures, so as to gain better understanding. Simple formats are included wherever necessary to enlighten the knowledge. The entire book is written in a simple and clear language. Read More...

Descriptions:
The author builds each chapter around a real-life case and draws on examples from a range of disciplines including psychology, law, education, sociology, and political science. Read More...

Descriptions:
Statistics for the Social Sciences is an excellent text for advanced undergraduate and graduate students studying statistics across the social sciences. It can also be used in research methods courses that cover quantitative applications in some depth. Read more...
Descriptions:
Concise History of Muslim World consists of 4 paperback volumes. The first 3 were written by "Rafi Ahmed Fidai" and after his death the 4th was written by "Muhammad Salahuddin". All were published by "International Islamic Publishers" in Karachi, Pakistan. Read more...
Descriptions:
Intended for the undergraduate and postgraduate students of education, this book is an earnest endeavour to provide the readers with a thorough understanding of the various concepts of education. Read more...
Descriptions:
Through concrete examples and consistent pedagogy, this text helps students understand the concepts as well as how to apply them. After introducing community psychology and its history, the authors describe methods of community research and discuss how to understand communities from the perspectives of sense of community. Read more...
Descriptions:
This book assists in understanding the various perspectives of Indian society, which has passed through a long evolutionary process, from monarchy to feudalism, colonialism, and democracy. Read more...
Descriptions:
This book presents a comprehensive introduction to weather processes and climatic conditions around the world, their observed variability and changes, and projected future trends. Extensively revised and updated, this ninth edition retains its tried and tested structure while incorporating recent advances in the field. Read more...
Descriptions:
The most scholarly dictionary of the Arabic language available. This work is the product of over thirty years of unrelenting labour. It is a work of such unique greatness that, since its first appearance almost 150 years ago, it has remained to this day supreme in the field of Arabic lexicography. Read more...